Ornamental Parrots $20 US
The prices listed on the web pages are the regular price, but the discount will be applied at checkout.
I fell in love with these parrots the minute I saw the clipart. These designs can be used on clothing, quilts, tablecloths, cushions and placemats. There are no jump stitches in these designs!!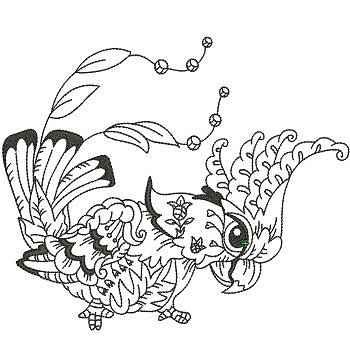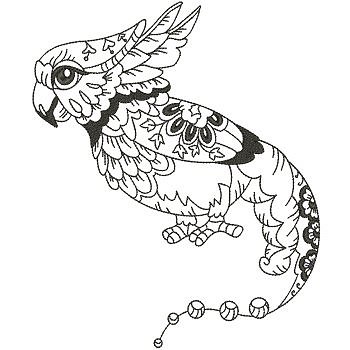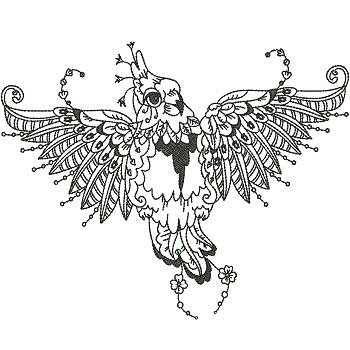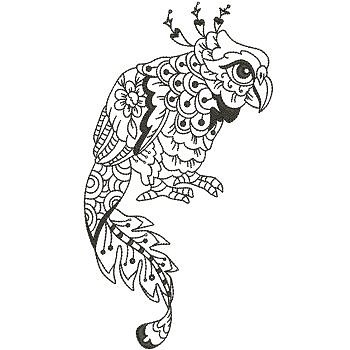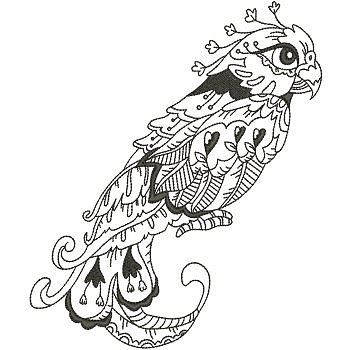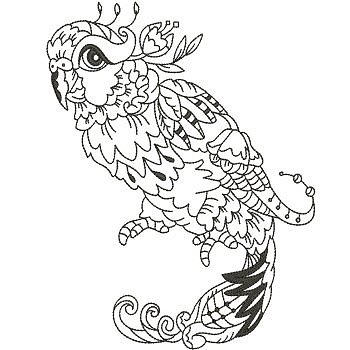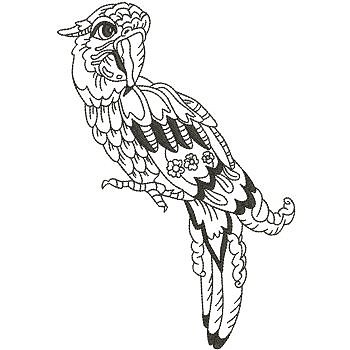 Buy Online
Projects and Ideas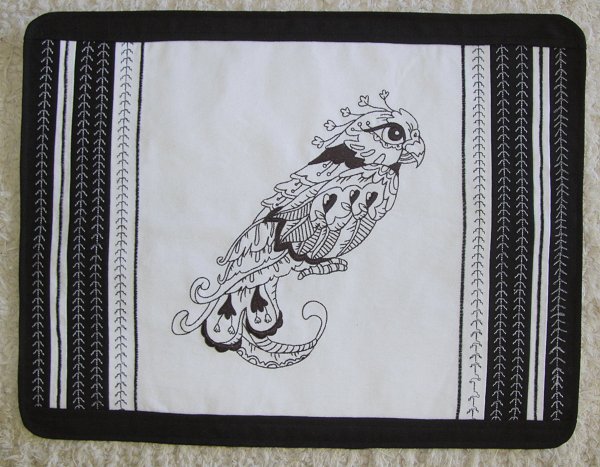 With the two placemats above I used one of the creative stitches on my sewing machine. These
designs are ideal to use with Sashiko and to use the creative stitches on your sewing machine too.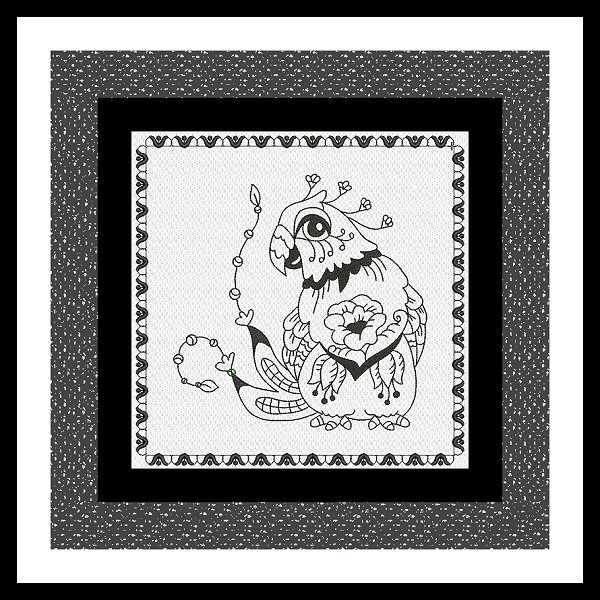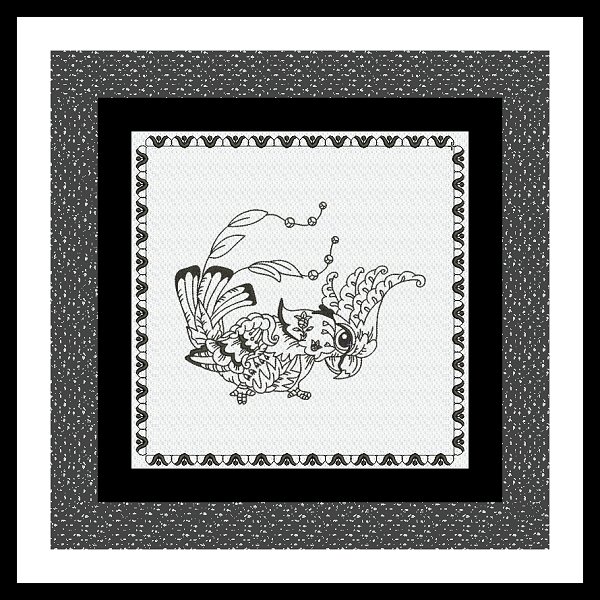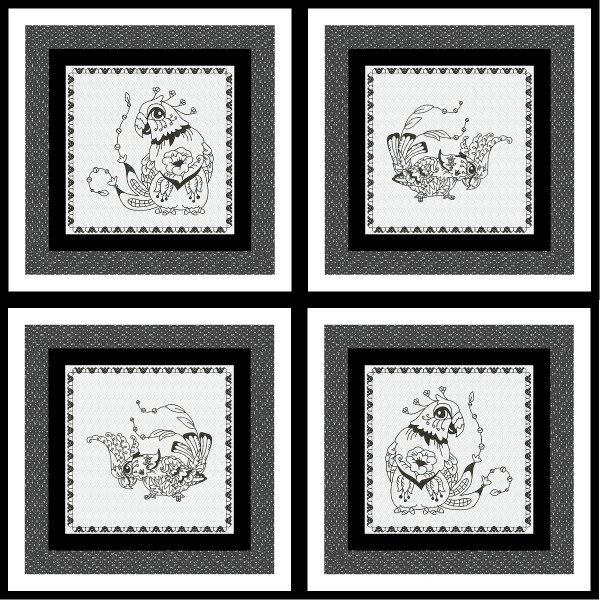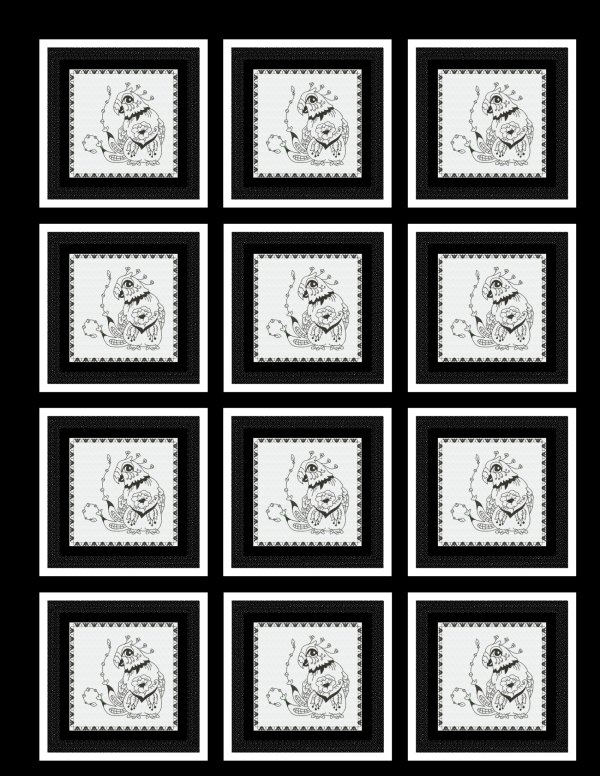 Please note, I only used one design image to create the quilt images above and below so I could
work faster. The image above shows how a quilt would look with black as the main color
and below it shows how it will look with white as the main color.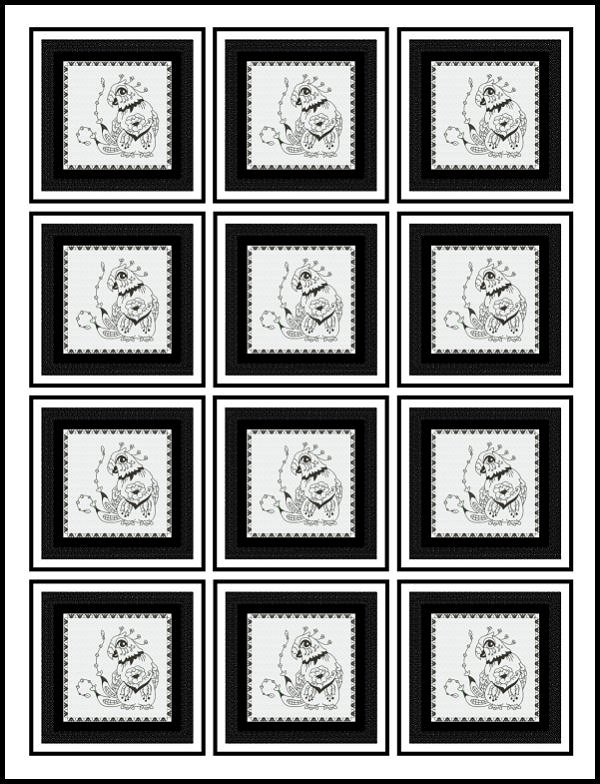 Even though these designs are like redwork designs, you can make wonderful and colorful projects with them.
Pillows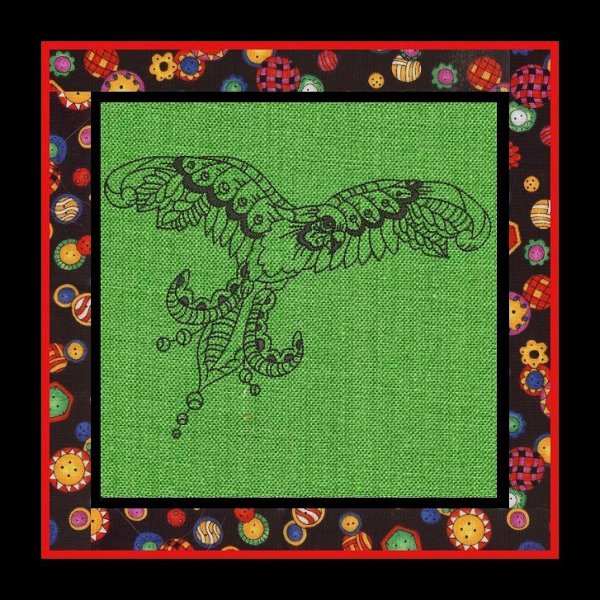 Placemats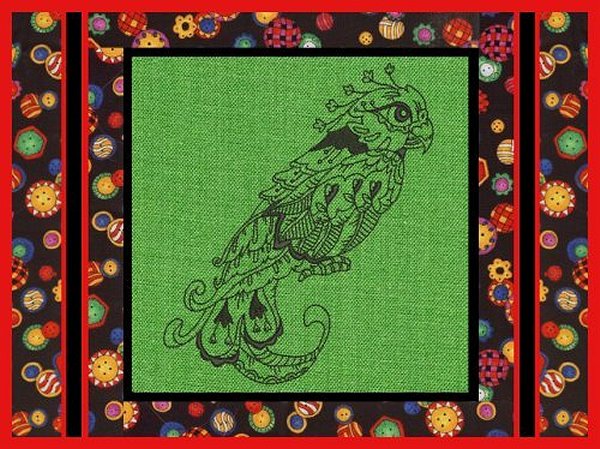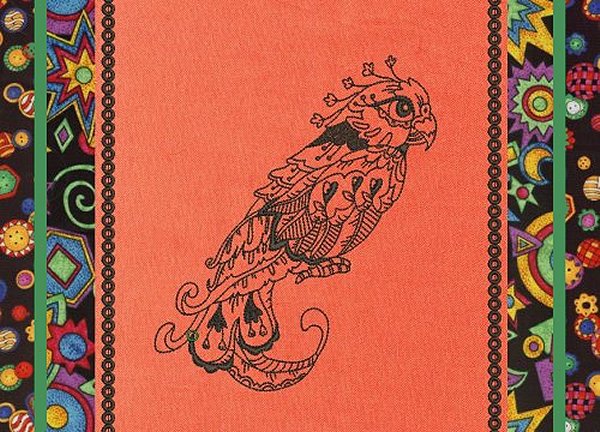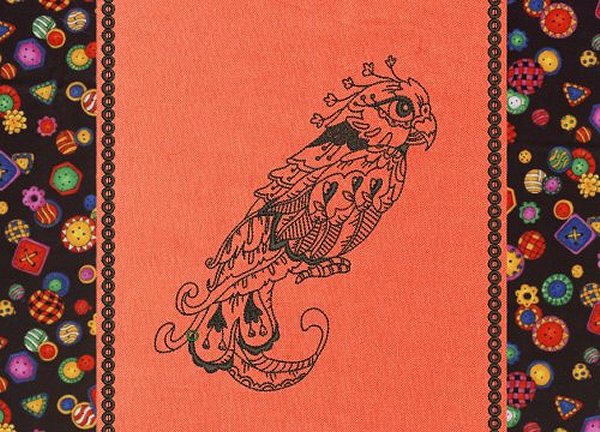 Back to New Designs Index Page
Back to Older Designs Index Page
Contact Elsa Goussard at elsagoussard@telkomsa.net