5x7 Easter Egg Mug Rugs 2 $20 US
There are eight 5x7 inch mug rugs in this set. The embroidery on these mug rugs has a low density. I suggest you use plain fabrics for the mug rugs with the embroidered flowers and brighter colors for the designs with just the outline detail. Step by step instructions are included for each mug rug. These mug rugs are all completed in the hoop.
More Ideas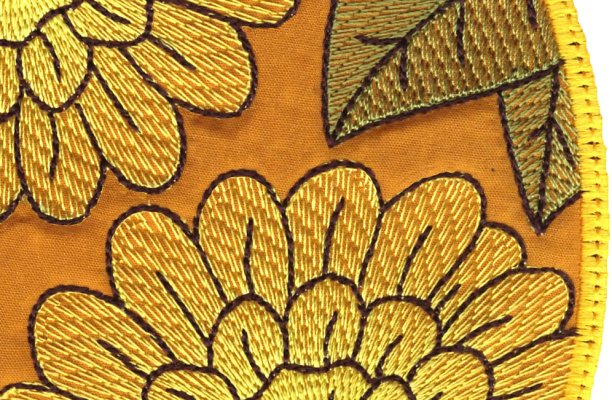 A close-up view to show the low density stitches.
Back to New Designs Index Page
Back to Older Designs Index Page
Contact Elsa Goussard at elsagoussard@telkomsa.net