Baby Giraffes Quilt Blocks $20 US
The prices listed on the web pages are the regular price, but the discount will be applied at checkout.
Available in 6x6 inch, 7x7 inch and 8x8 inch designs.
These cute baby giraffes blocks look lovely stitched out and are ideal for someone who needs to make a quick baby quilt. You can also hoop thin batting with the fabric and don't have to use any other stabilizer.
Buy Online
6x6 Baby Giraffes Quilt Blocks
7x7 Baby Giraffes Quilt Blocks
8x8 Baby Giraffes Quilt Blocks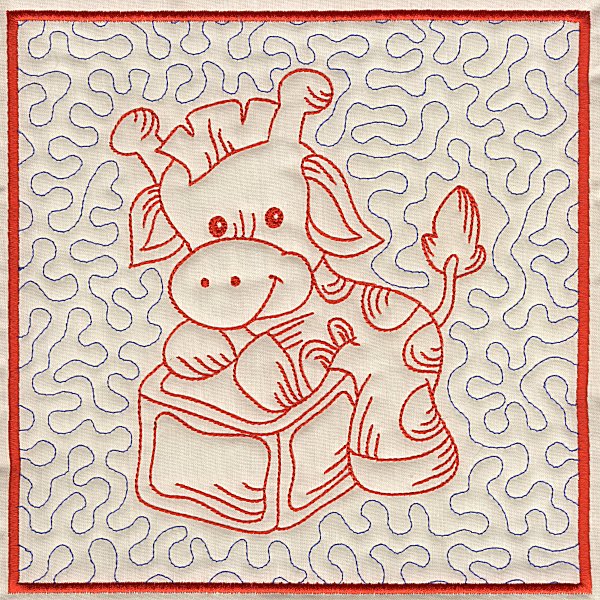 Clipart bought from
Back to New Designs Index Page
Back to Older Designs Index Page
Contact Elsa Goussard at elsagoussard@telkomsa.net