5x7 African Rock Art Mug Rugs $35 US
The mug rugs are in the hoop designs and step by step instructions are included with the design files.
What started out as a small set of 4 5x7 inch mug rugs, ended up as a large set of designs where my customers can combine several small designs and create their own scenes for all kinds of projects. I love all kinds of primitive art and was inspired to create embroidery designs from the Bushman rock paintings. Maybe these designs won't be popular abroad, but I can see these designs on wall hangings, placemats, table runners, pillows and throws in private game reserves and lodges or in the homes of people who just love Africa.
The pictures of the mug rugs don't show the stippling, as I added the stipling after I completed these mug rugs.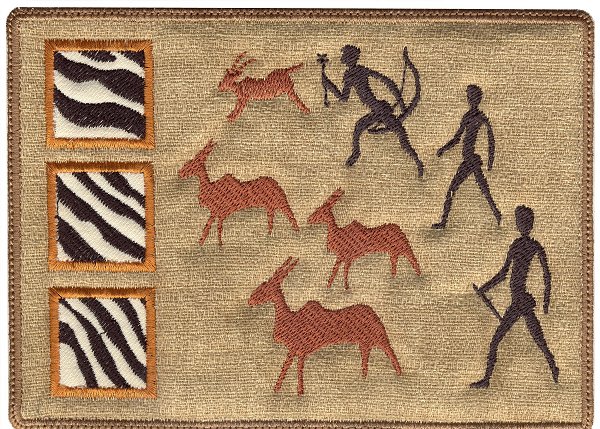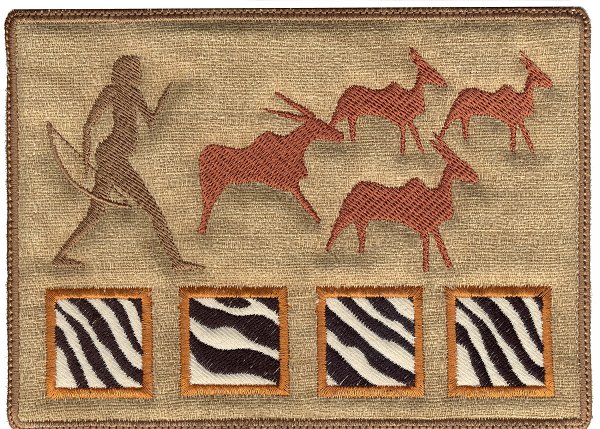 4x4inch Designs
5x7 inch Designs
| | | |
| --- | --- | --- |
| | | |
| | | |
My Projects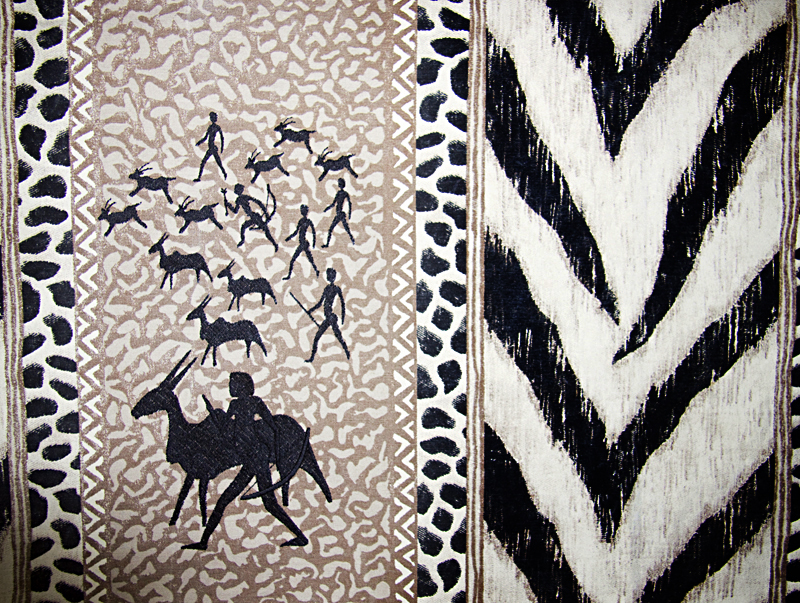 I used old cutrain fabric to make the two placemats above and below. Here I combined a number of designs in my software so I could embroider all the designs in a 200 x 300 mm hoop. I also embroidered everything in black so it will show off better.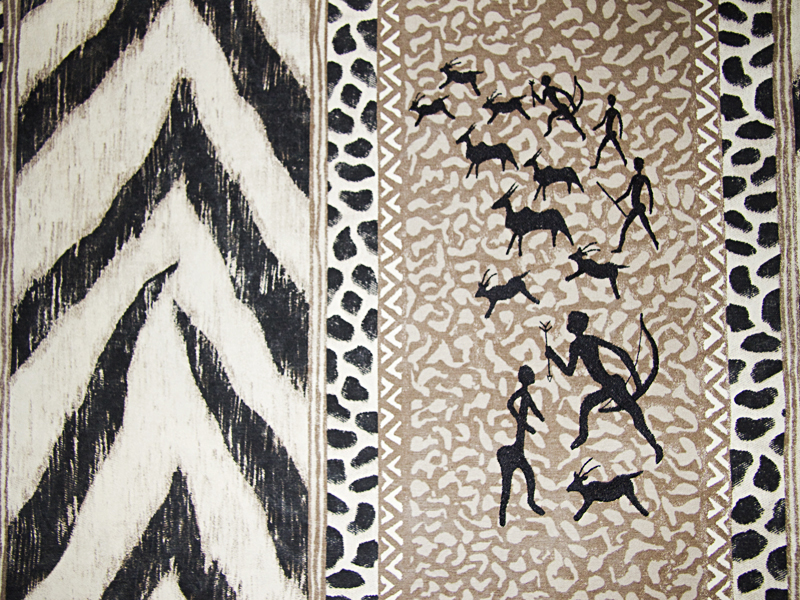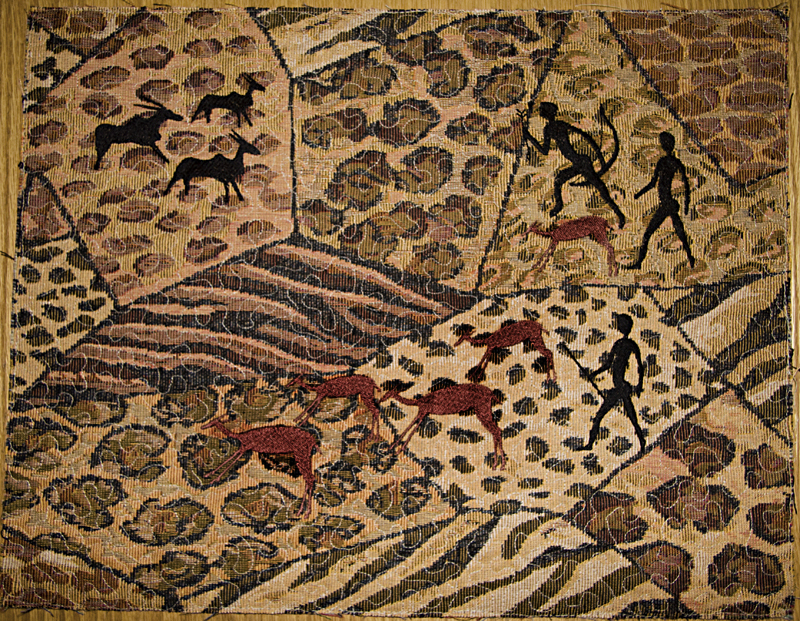 The placemat above was made of one piece of fabric that looks like crazy patchwork. Here I used thread colors which match the colours of the fabric.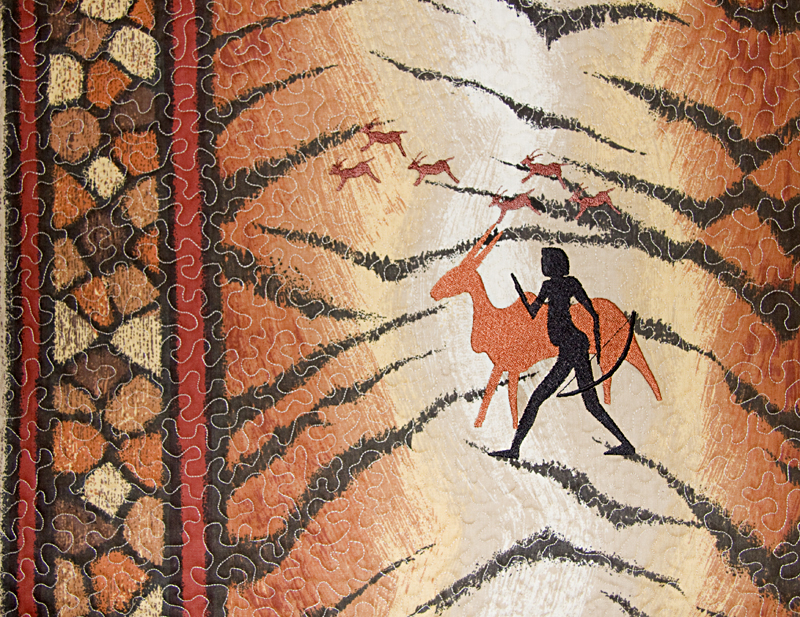 Here I also used leftover fabric with an African theme and thread colours which match my fabric.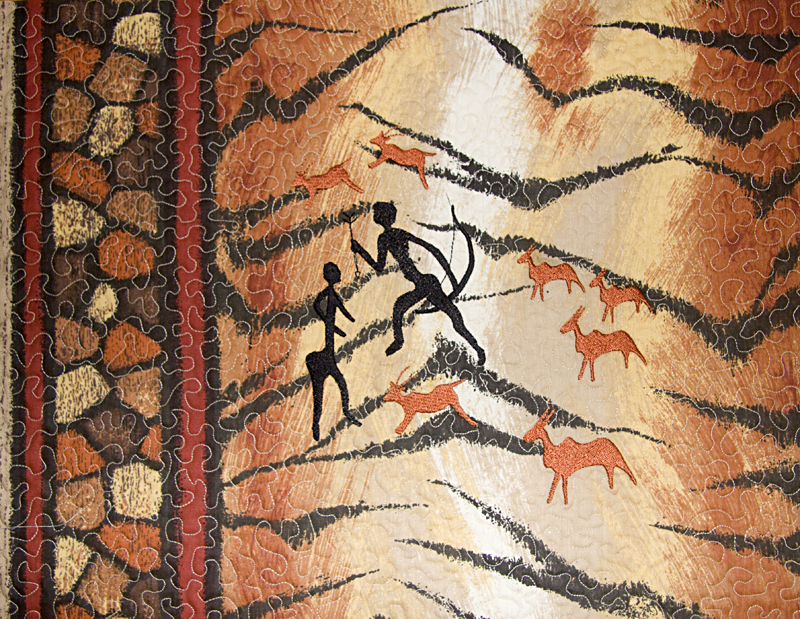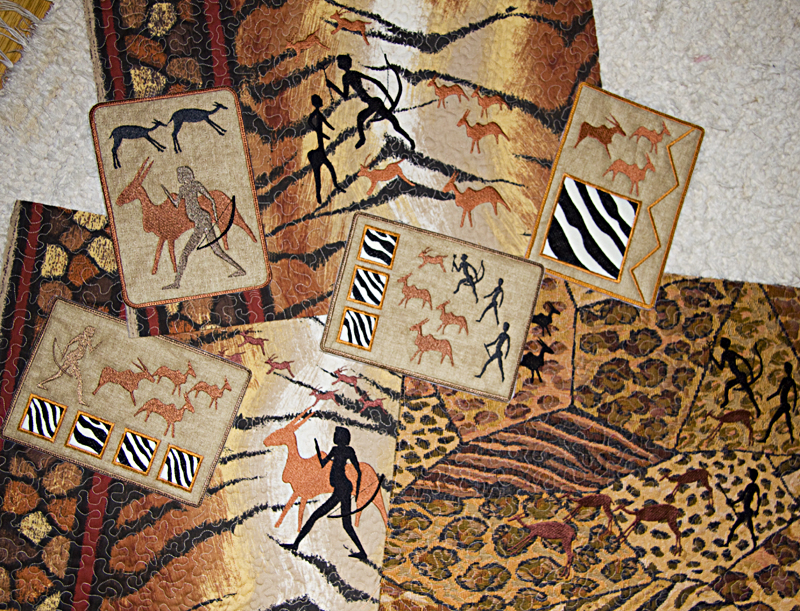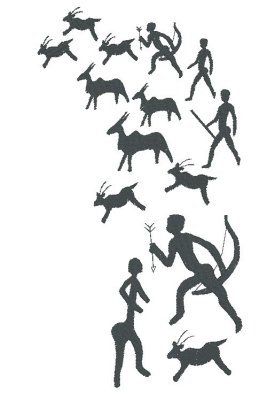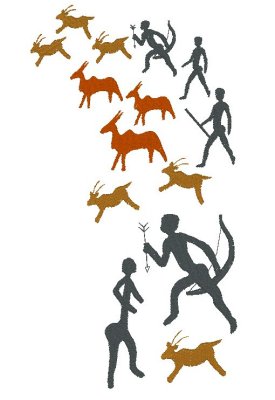 These images will give you an idea of how you can combine the designs or how you can embroider all designs in just one colour of use different colours.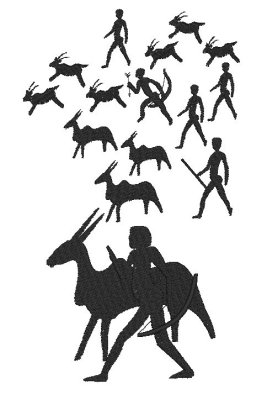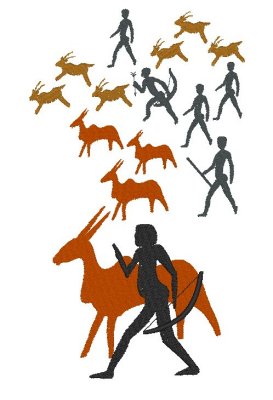 Back to New Designs Index Page
Back to Older Designs Index Page
Contact Elsa Goussard at elsagoussard@telkomsa.net