4 sizes available
I love these kind of designs. They stitch fast and although they are just outline designs, one can
make beautiful
quilts and projects with them.
If you don't want to make a quilt or a large project, these designs can also be used to make,
placemats, tray cloths, table runners and for mats to use under hot oven dishes.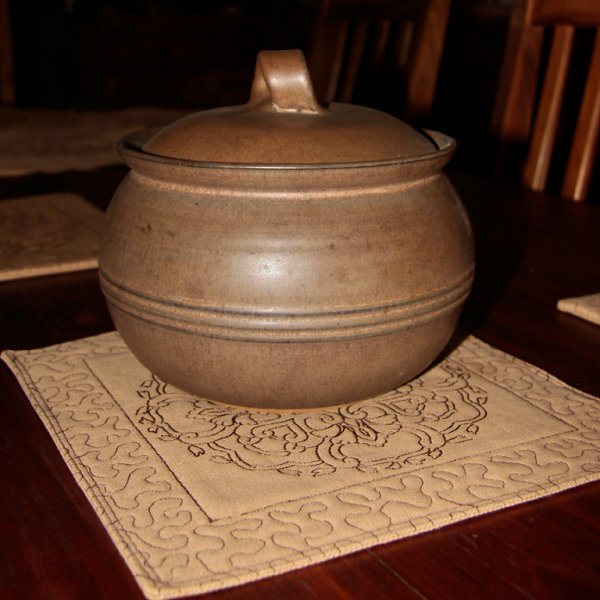 These designs are similar to the Indian Circles and therefore the Persian Circles can be used in similar projects too.

The images above are of projects done by myself.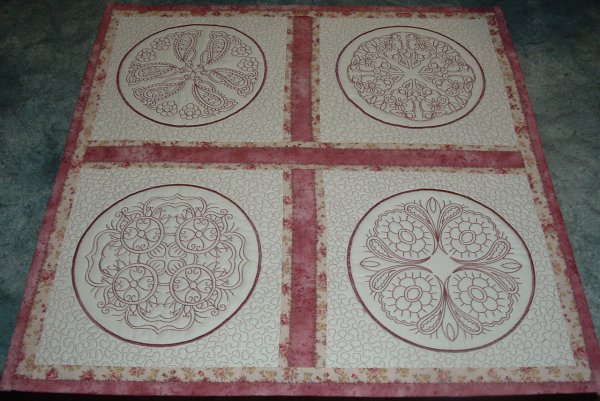 Made by Joan Wium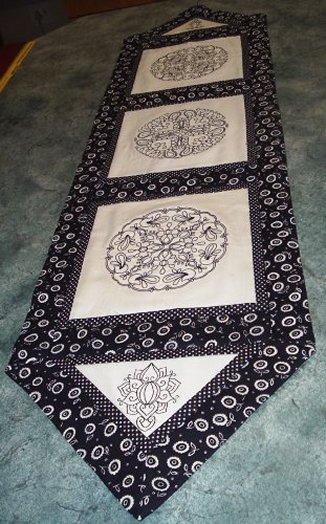 Made by Joan Wium