The three photos below were taken from an airplane window, while I was doing a scenic flight opver the Namib Desert.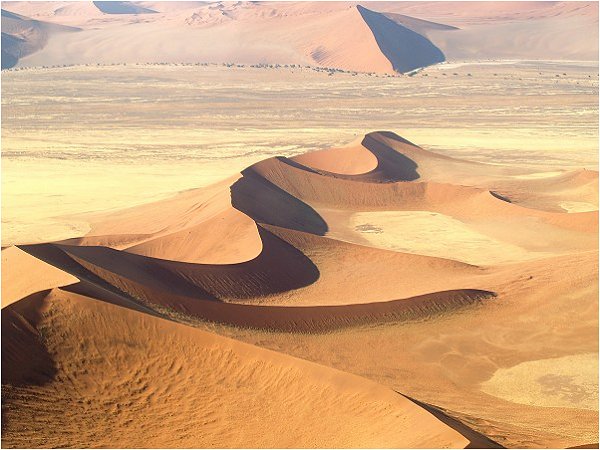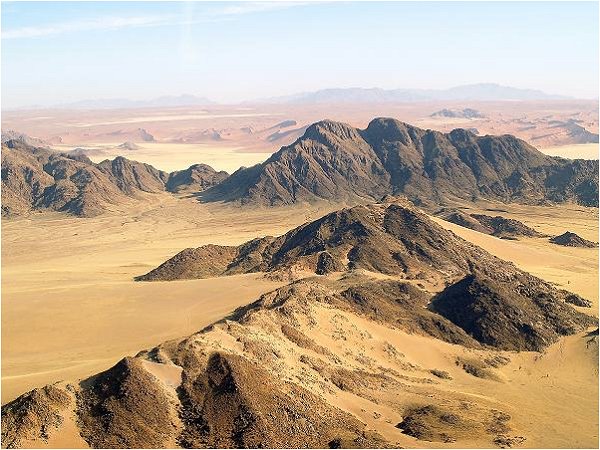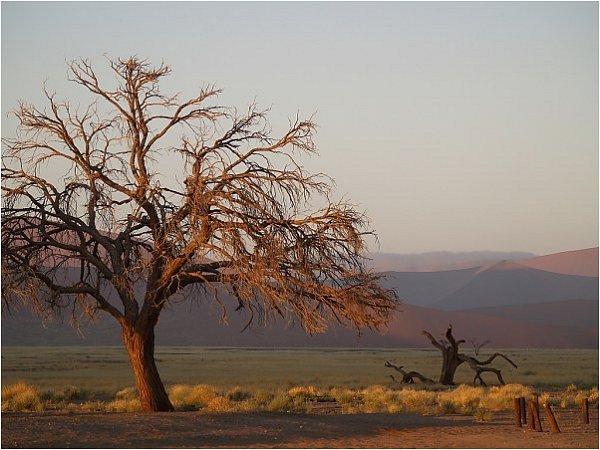 Compare the photo above with the two below and see how the colors have changed after sunrise. Photos were taken early morning, just after sunrise at Dune 45.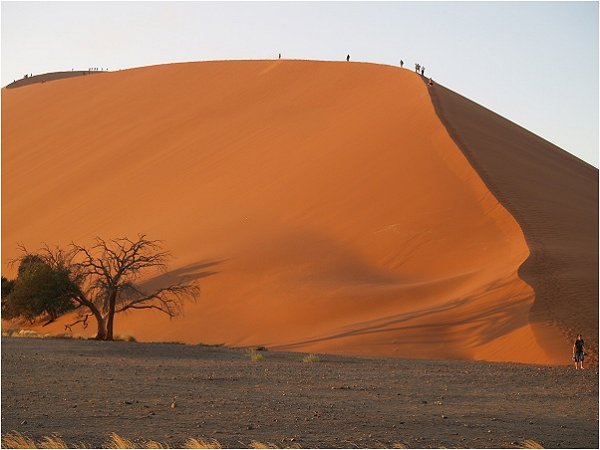 People climbing Dune 45 near Sossusvlei, Namibia

| | |
| --- | --- |
| | |
| Look at the people and the footprints on Dune 45. | |

Dune 45 at different angles and at different times



Parking area from where we started our walk over the dunes to Deadvlei. We took the shorter route of 1.5 kilometers, but to me it felt like 10 kilometers. I had to carry my cameras in a back pack on my back and they weighed over 9 kg, or about 20 lbs.


The area around the parking area has some trees and other vegetation.










Above, right: What seems like a type of fruit, are eaten by the oryx in the area and is a source of water for the desert animals.

The tracks on the sand show how soft the sand is and one can only use 4x4 vehicles in this area.



Visitors since
17 June 2008