6x10 Floral Collection 4 $20 US

One design is a jean leg design and the other two can be used in front of a blouse, sweaters or even on table linens.

Please look at the sizes of the designs before you order these large designs. They are called 6x10 inch designs, but the actual 6x10 inch hoop is a little larger than 6x10 inches.

Click on thumbnails for a larger image of the actual stitchouts.




5.11x10.18 inches
129.70x258.50 mm


PR-600 Floral Collection 4 $25 US
Only for the Brother PR-600, Brother Innovis 4000, Baby Lock BMP-6, Baby Lock Elegante and Industrial ( DST fomat) machines.




5.84x11.63 inches
148.30x295.50 mm




11.76x6.60 inches 298.80x167.70 mm




11.76x6.50 inches 298.80x165.20 mm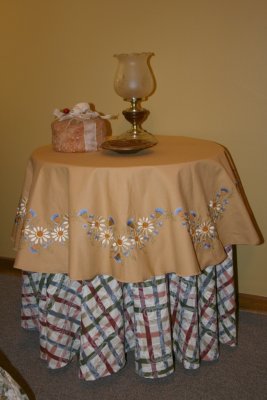 Design 1 for the PR-600 was repeated 8 times all around this small tablecloth. Such a project can also be used as a table center for a large round table.